Security Information




You can shop at www.ruskiwaydeli.com.au online with confidence. We have partnered with a leading Commonwealth Bank payment gateway to offer safe and secure credit card and electronic check transactions for our customers.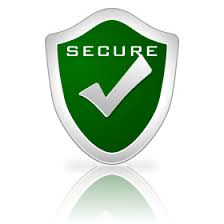 Commonwealth Bank Payment Gateway manages the complex routing of sensitive customer information through the credit card and electronic check processing networks. The company adheres to strict industry standards for payment processing, including:

256-bit Secure Sockets Layer (SSL) technology for secure Internet Protocol (IP) transactions.
Industry leading encryption hardware and software methods and security protocols to protect customer information.
Compliance with the Payment Card Industry (PCI) Data Security Standard.


We do not store your credit card information; we securely submit credit card information to our bank for processing.

We take all reasonable steps to keep secure any information which we hold about you. Personal information may be stored both electronically on our computer system, and in hard-copy form. Firewalls, 2048 Bit v3 SSL encryption, passwords, anti-virus software and email filters act to protect all our electronic information.